CBD FOR BEGINNERS
Interested in CBD but unsure where to start? We're confident we have the right CBD products for you. From pet care to cooking to beauty and more, discover which CBD products best fit your needs.
EVERYTHING YOU NEED TO GET STARTED WITH CBD
If you're considering introducing CBD into your health and wellness routine but are intimidated by the vast majority of products, then we have a few recommendations. Beginning your day with CBD gummies is an easy first step in CBD, in addition to topicals, which are generally used to soothe sore muscles, aches and pains -- beginner friendly and no dosing required!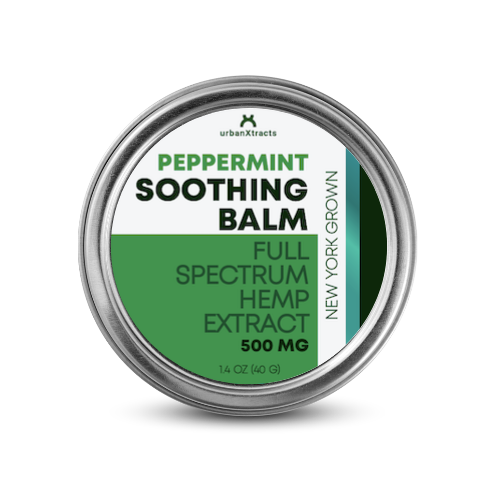 A peppermint infused balm that's expertly crafted from high-quality ingredients and full spectrum hemp extract. UrbanXtracts Peppermint Soothing Balm is formulated for topical use only and can be used to relieve muscle aches and pains as well as alleviate dry skin. The combination of calming peppermint fragrance and 500mg worth of CBD provide pain relief in one easy to use product.
Is CBD Legal? State Laws and Restrictions
The laws regarding CBD have changed thanks to the 2018 Farm Bill, but some states still enforce heavy restrictions. Find out more about the legality of CBD in your state today.
LEARN MORE
Full Spectrum CBD vs. CBD Isolate
Find out more about the difference between two of most common CBD labels that you will run into when looking for CBD products and how it can effect your experience.
LEARN MORE